Hello,
I'm Lynne Alexander from Alexander Studios, I began photography at a very early age so consequentially I have seen many changes over the years. However, the one thing that has never changed is my passion, my creative drive that I get from each and every shoot. I'm a Portrait Photographer based in Sydney and I love to create images that showcase and celebrate the people, products and services of your business, family, wedding, engagement, christening or any other Portrait that you may require. Put simply, my Portraits capture the essence of you without losing the personality of the individual.
When you combine our Style and interaction with your family and children, it makes the perfect recipe to capture your most treasured moments and to document those precious milestones.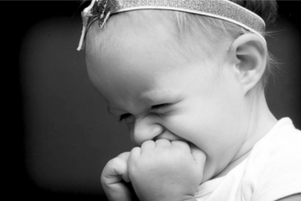 In order to be a truly remarkable photographer, one must have a passion for their subject. Lynne Alexander believes in and is inspired by the strength and loving bonds of family. As a mother herself her life long interest in photography culminated into a career as a family portrait artist, specialising in Families, Weddings, Pets, maternity, newborns and children. Lynne dedicates her natural talent and extensive training as a certified professional photographer graduating from RMIT with a BA in photography. Originally from the UK her love for Australia and its wonderful lifestyle allowed her to pursue her dream as a Fine Art Portrait Photographer.
A truly great portrait should be intimate, personal and tell the story of your family – capturing the growing interaction that is uniquely yours. Whether documenting the beauty of the pregnant female form or the tender purity of a newborn, it is important to celebrate life's precious moments. Families are constantly changing, Children grow up and will never be the same again as they are right now. The way way to capture that moment in time is in a photograph.
As a parent Lynne has an intimate understanding of her clients. Having fun with families and capturing those special moments together is what makes her job so very special. The camaraderie which shows through not only in the personality of her images but also during her studio or location sessions itself. Her friendly and easy going personality is reflected in her natural and fun approach to photography and as a mother Lynne is a natural with children.
A professional portrait is more that just a photo – it tells the story of a moment in you and your family's life. Family Portraits by Alexander Studios specialise in custom fine art portraiture that document the moments, memories and milestones of your life in a way that you can enjoy and cherish for years to come.
Warm Regards
Lynne Alexander
Principal Photographer
Alexander Studios